President's Message 2015
The Scandinavian Cultural Society has grown with a promising number of new members.

The Nordic Design 2014: Mid-Century Modern event showed Nordic design in a quality display setting. John Stuart & Caroline Thauberger, with help from the board, made it all happen.

Nordic Spirit Heritage Festival 2014: The Home Front exhibition showed poignant photos and stories with passion and determination, documenting Nordic life during and after the War. Thanks to Carolyn Thauberger, Judith Anderson, and Gerri McDonald. In conjunction with the Cultural Weekend (SCCS) Sonja Busch helped facilitate a well coordinated series of programs.

Leif Erikson Day explored the rigors of Leif 's travels to North America. The Minister Counsellor of the Royal Norwegian Embassy, Ottawa, summarized Norway's current economic achievements. Dr. Olivia Gunn discussed cultural aspects of birth in modern Norway. Norse explorers in northern Canada was presented by Elizabeth Ward (Director, Scandinavian Center at Pacific Lutheran University).

Our monthly genealogy sessions are now held in the Icelandic room.

Many thanks to: Vivian Blackwell for her creative years as Troll Garden facilitator; Hon. Consul John Peterson, and Richard Lee, Liberal MLA. Many thanks also to Nick Volkof; Helina Clement, FH; Gerri McDonald, IH; John Stuart, SH; Carolyn Thauberger, NH, and our honored guest speakers in 2014.



......
Find photographs and articles from events in 2014 in our 2015 Newsletter. Then take a moment to enjoy some photographs from our events in 2013 and 2012 in our photo albums below…
Photos from the 2013 Nordic Art & Photography Show here.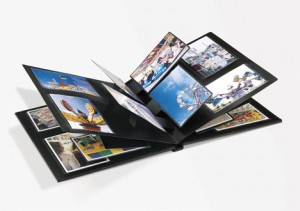 And for a comprehensive photo gallery of Scandinavian Cultural Society events, you'll find our 2012 photos by clicking here.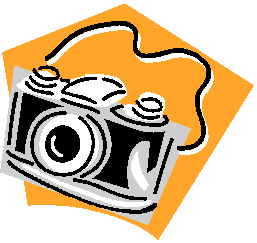 For best viewing, click on a thumbnail of a photo. The photo will enlarge. Use the arrows at the bottom of the photo to scroll to the next photo. When you're done, simply click on the photo to close it.
Enjoy!
Latest News
For exciting information and the latest news from the Scandinavian Cultural Society, take a look at our 2015 Newsletter.
You'll find loads of fun articles and fantastic photos — as well as all our upcoming events — here: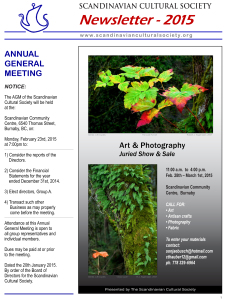 In the Archives:
Click here for our 2014 Newsletter.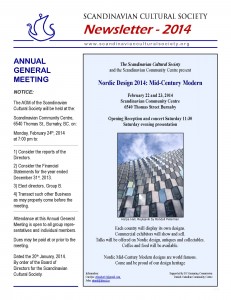 Find our 2013 edition here: 2013 Newsletter.