Celebrating Scandinavian Culture
Here are some of the projects we're working on right now, showcasing Scandinavian culture in Canada.
Latest News
"Settlements" – Call for submissions

A photo exhibit with talks,  featuring the settlements of Scandinavian immigrants in BC and elsewhere.
11:00 a.m. to 4:00 p.m., 8th and 9th of April, 2017
Send your pictures and stories to us:
Carolyn at cthauber12@gmail.com or 778 228-2334
Art and Photography Show and Sale
11:00 a.m. to 4:00 p.m., 25th and 26th of February, 2017
Scandinavian Community Centre,
6540 Thomas Street, Burnaby BC
Call for Art, Artisan crafts, Photography, Fabric arts
To enter your materials contact
cthauber12@gmail.com ph 778 329-6964
For exciting information and the latest news from the Scandinavian Cultural Society, take a look at our 2016 Newsletter.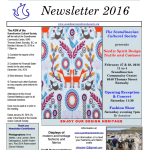 Here you'll find our current articles and photographs, as well as information on upcoming events.
In the Archives:
Click here for our 2015 Newsletter.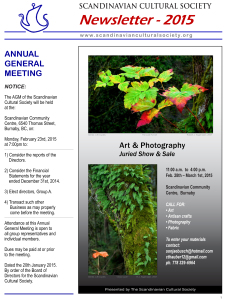 Click here for our 2014 Newsletter.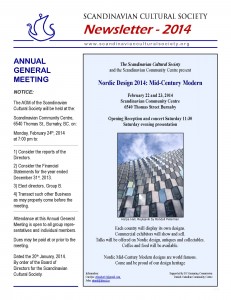 Find our 2013 edition here: 2013 Newsletter.