President's Message 2015
The Scandinavian Cultural Society has grown with a promising number of new members.

The Nordic Design 2014: Mid-Century Modern event showed Nordic design in a quality display setting. John Stuart & Caroline Thauberger, with help from the board, made it all happen.

Nordic Spirit Heritage Festival 2014: The Home Front exhibition showed poignant photos and stories with passion and determination, documenting Nordic life during and after the War. Thanks to Carolyn Thauberger, Judith Anderson, and Gerri McDonald. In conjunction with the Cultural Weekend (SCCS) Sonja Busch helped facilitate a well coordinated series of programs.

Leif Erikson Day explored the rigors of Leif 's travels to North America. The Minister Counsellor of the Royal Norwegian Embassy, Ottawa, summarized Norway's current economic achievements. Dr. Olivia Gunn discussed cultural aspects of birth in modern Norway. Norse explorers in northern Canada was presented by Elizabeth Ward (Director, Scandinavian Center at Pacific Lutheran University).

Our monthly genealogy sessions are now held in the Icelandic room.

Many thanks to: Vivian Blackwell for her creative years as Troll Garden facilitator; Hon. Consul John Peterson, and Richard Lee, Liberal MLA. Many thanks also to Nick Volkof; Helina Clement, FH; Gerri McDonald, IH; John Stuart, SH; Carolyn Thauberger, NH, and our honored guest speakers in 2014.



......
Find photographs and articles from events in 2014 in our 2015 Newsletter. Then take a moment to enjoy some photographs from our events in 2013 and 2012 in our photo albums below…
Photos from the 2013 Nordic Art & Photography Show here.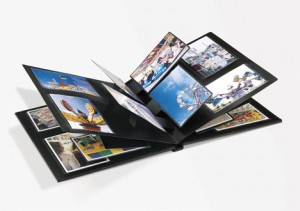 And for a comprehensive photo gallery of Scandinavian Cultural Society events, you'll find our 2012 photos by clicking here.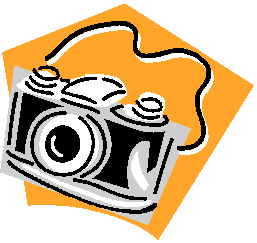 For best viewing, click on a thumbnail of a photo. The photo will enlarge. Use the arrows at the bottom of the photo to scroll to the next photo. When you're done, simply click on the photo to close it.
Enjoy!
Latest News
Valentine Concert at the Centre
On Sunday February 15 at 1 p.m. The Scandinavian Cultural Society will present a first Valentine Concert at our Scandinavian Community Centre. The Poulsbo Norwegian folk dancers, up from Washington, will dance for us at 1 o'clock. These young dancers are particularly good with specialty dances; see the flying girls in the poster photo. After coffee, four other excellent and popular groups from our community will entertain.
Nordic Bleu, a quartet from the Runeberg Chorus, will sing on a Valentine theme. Janet Mowatt is the director and pianist and Kaoru Henry the talented soprano soloist. Tenor Yasushi Ishimura volunteers regularly at the Centre.  Bruce Norman, bass, sang with the Sons of Norway choir for many years. Dianne Kilback, alto, also a busy Centre volunteer, enjoys singing in a small ensemble. They sound pretty good together, and we can all do with a little romance.
It is likely we will also have the company of Kyosti Sutela and Hannu Lambert performing together. Kyosti sings beautifully and Hannu is a professional accordionist. These two outstanding musicians are from our Centre Finn community. But I have still to confirm their company.
Ed Wahl will end the afternoon. With his vibrant voice and relaxed stage presence he is often featured in shows around BC. He was a Vancouver finalist in the 2008 CMT Karaoke Star Show televised across Canada in 2008. He does all my favourite music: classic country, bluegrass, traditional local music, and cowboy music. His first CD was "Off The Wahl" and his second is "Keeping The West Alive", a fine collection of cowboy tunes. Ed will bring part of his band "Off the Wahl" to our concert. His music is so appealing that you might have to dance!
We wanted our concert to have something for everyone and it does. It is also very approachable with music of strong popularity in our community. We request a donation at the door but coffee and treats will be free just for you. What a pleasant way to spend Sunday afternoon— in the company of your friends, listening to lively tuneful music, a cup of coffee in one hand and your Valentine in the other!
By Carolyn Thauberger for Poul Erik Rasmussen and the Scandinavian Cultural Society
For exciting information and the latest news from the Scandinavian Cultural Society, take a look at our 2015 Newsletter.
You'll find loads of fun articles and fantastic photos — as well as all our upcoming events — here: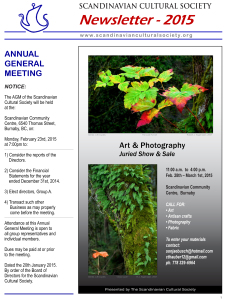 In the Archives:
Click here for our 2014 Newsletter.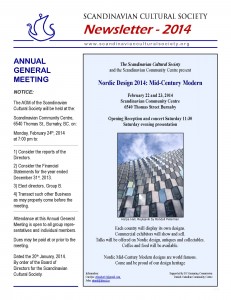 Find our 2013 edition here: 2013 Newsletter.