For exciting information and the latest news from the Scandinavian Cultural Society, take a look at our 2016 Newsletter.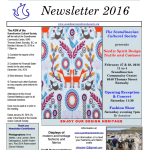 Here you'll find our current articles and photographs, as well as information on upcoming events.
In the Archives:
Click here for our 2015 Newsletter.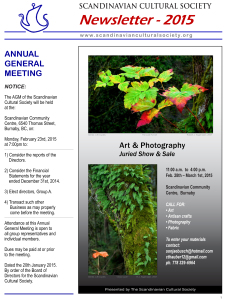 Click here for our 2014 Newsletter.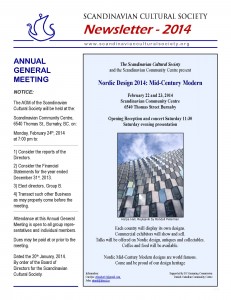 Find our 2013 edition here: 2013 Newsletter.